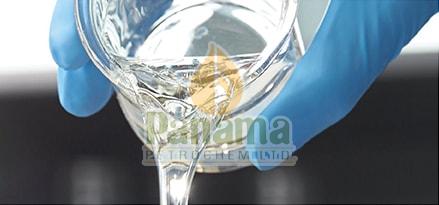 Mineral oil is an odourless and colourless liquid which is a by-product of making gasoline. This is a commonly used oil for skin and hair care products. This oil act like a moisturising agent because this is cheap to manufacture. There are plenty of articles on the internet which claims that mineral oil is highly beneficial. Research and other studies prove this to be true. People can use mineral oil without any problem. This is safe for use.
In this article, you will learn about some benefits and uses of mineral oil. You can get this oil from the white mineral oil suppliers in India.
Mineral Oil Uses
Most of the research shows that mineral oil has potential benefits for skin health. This helps in improving your hair health.
Reduces The Hair Damage
In many hair care products, mineral oil is used as an ingredient. Applying mineral oil to your hair this will reduce or decrease the amount of water that your hair absorbs. This in turn minimizes swelling. Repeated swelling and drying can damage your hair to a great extend. If you want to know whether mineral oil is advantageous for your hair, try applying about a tablespoon of mineral oil to your hair and combing it through. Leave the oil in your hair for 10 minutes, shampoo it after ten minutes.
Reduces Fizziness And Tangles
According to the researches and studies, it is been found that mineral oil helps your moisturise your skin. Some people think that it may also help to moisturise your scalp and hair by forming a barrier on the surface of your hair that water can not penetrate.
If you start applying mineral oil to your hair, this will reduce tangles and it will prevent your hair from breaking by acting as a lubricant. Some people also claim that this helps to reduce the
fizziness and your hair might not feel dry.
Helps Treat Dandruff
Mineral oil keeps your hair and your scalp moist and helps in preventing dandruff. You should apply mineral oil to your scalp directly if you want to reduce dandruff and leave it for at least an hour and then shampoo your hair.
Increase Your Hair Growth And Used In Baby Products
Some people claim that mineral oil is good for hair growth and the rate of hair growth also increases. Mineral oil is also used as baby oil and it is used in many products and cosmetics for kids and babies. This is commonly used as a moisturizer for baby skin.
These were some of the benefits of using mineral oil. These benefits are the reason behind the popularity and increased demand for mineral oil.
Some people believe that mineral oil can cause skin cancer which isn't true. There is no research which suggests or proves that mineral oil can cause cancer. Mineral oils go through rigorous purification and refining before these are used in different sectors for different purposes.
Make sure that you choose good quality white mineral oil from a reliable and renowned source. Learn about the manufacture and check whether the product is certified or not before you start using.